Business to Consumer sales management & Essentials
In today's fast-paced digital world, effective Business-to-consumer (B2C) sales management is crucial for the success of any company. Whether you're running an e-commerce platform, a brick-and-mortar store, or a combination of both, mastering the art of B2C sales can be a game-changer. To help businesses and individuals excel in this domain, Burraq proudly presents the "Business to Consumer Sales Management & Essentials Course." In this comprehensive blog, we will focus on the importance of B2C sales management, the critical components of this course, and how it can significantly grow your business.
Understanding the Importance of B2C Sales Management
1. The B2C Landscape
Before diving into the essentials of B2C sales management, it's essential to understand the B2C market. Business-to-consumer sales involve selling products or services directly to end consumers. This can happen through various channels, including physical stores, e-commerce
websites, mobile apps, and social media platforms.
2. The Power of Customer-Centricity
In the B2C world, customers are king. Successful B2C sales management revolves around a customer-focused approach. Understanding your target audience's needs and purchasing behavior is fundamental. A seamless and personalized shopping experience is key to winning and retaining customers.
3. The Role of Technology
The arrival of technology has revolutionized B2C sales. Businesses can furnish data analytics, e-commerce platforms, and customer relationship management (CRM) software to optimize their sales processes and deliver a superior customer experience.
Introducing the B2C Sales Management & Essentials Course
What is the B2C Sales Management & Essentials Course?
Burraq offers an exclusive course to help businesses and individuals with the knowledge and skills needed to succeed in B2C sales management. This course covers a wide range of topics, from understanding consumer behavior to mastering the art of digital marketing and e-commerce.
Key Components of the Course
1. Consumer Behavior Analysis
Understanding consumer behavior is the first step in effective B2C sales management. This course deepens the psychology of consumer decision-making, helping you identify what drives customers to purchase.
2. E-commerce Fundamentals
E-commerce is at the heart of B2C sales today. You'll learn how to set up and optimize your online store, ensuring it's user-friendly, secure, and capable of converting visitors into customers.
3. Digital Marketing Strategies
In the busy digital environment, effective digital marketing is essential. This course covers a range of digital marketing techniques, including SEO, social media marketing, email marketing, and paid advertising.
4. Customer Relationship Management (CRM)
Managing and nurturing customer relationships is a main component of B2C sales success. You'll discover how to implement CRM systems and strategies to maintain strong connections with your customer base.
5. Sales Funnel Optimization
The sales funnel is an essential concept in B2C sales management. You'll learn how to create and optimize your sales funnel, guiding potential customers from awareness to purchase.
6. Analytics and Data-Driven Decision Making
Data is a goldmine for businesses. This course will teach you to collect, analyze, and leverage data to make informed decisions, drive sales, and improve the customer experience.
Why Choose Burraq?
Burraq is a trusted name in software and e-commerce industry. With 10 years of experience and a track record of successful training programs, you can rely on us to deliver a high-quality learning experience. Our instructors are industry experts with a deep understanding of B2C sales, and the course content is regularly updated to keep pace with industry trends.
Frequently Asked Questions (FAQs)
1. Is this course suitable for beginners with no prior sales experience?
Absolutely! This course is designed for a wide range of learners, from beginners to experienced professionals. It covers the fundamentals of B2C sales management and gradually progresses to more advanced topics.
2. How long does the course take to complete?
The duration of the course may vary depending on your pace of learning and the time you can dedicate. Completing it can take a few weeks to a couple of months.
3. Do I need any specific software or tools to take the course?
While having access to a computer and the internet is beneficial, you don't need specific software or tools to take this course. Any required resources will be provided as part of the course materials.
4. Are there any prerequisites for enrolling in the course?
No, there are no strict prerequisites for this course. However, having a basic understanding of business and a passion for learning about B2C sales management will be advantageous.
5. Will I receive a certification upon completion of the course?
Upon completing the course, you will receive a certification from Burraq. This certification can be a valuable addition to your resume and can demonstrate your expertise in B2C sales management.
Unlock Your B2C Sales Potential
In the highly competitive world of B2C sales, mastering the art of sales management is essential for success. With the "Business to Consumer Sales Management & Essentials Course" from
Burraq Engineering Solutions, you can equip yourself or your team with the knowledge and skills needed to thrive in this dynamic environment. This opportunity will boost sales, enhance customer relationships, and drive business growth. Enroll in the course today and take the first step towards becoming a B2C sales management expert. Your business's success is just a click away! For more information and to enroll, visit Burraq Engineering Solutions.
Introduction and overview of B2C Sales
Sales Management
B2C Sales Attitudes, Preparation & Organization 
Greeting Prospects and Building Rapport
B2C Prospecting Essentials
Building Trust during Your Initial Visit
Conducting Effective Needs Assessments
Presenting Solutions to Identified Needs
Effectively Handling Resistance
Correctly Identifying the Resistance Type
Closing Sales Professionally
Following Up Sales Effectively
Delighting Customers with Exceptional Customer Service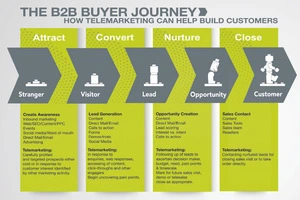 Business to Consumer sales management & Essentials
Fee: 40,000
Duration: 1 Month
Timing: 9AM-11AM, 11AM-1PM, 1PM-3PM, 3PM-5PM, 5PM-7PM, 7PM-9PM