Compliance (social & Material) management in the Textile industry
Compliance with established standards, procedures, industry rules and government regulations is essential, no matter what industry you work in.
However, in the garment industry, adhering to recognized production standards is one of the most important steps to producing high quality Achieving social compliance for garment factories can be difficult and unfortunately is not always implemented in garment factories around the world, mainly because it costs organizations money to be socially compatible.
In addition, garment factories are located mostly in developing countries around the world, such as China, Bangladesh and India, where cheap, forced or child labor often goes undetected. T
here is no way around social compliance in the apparel industry and there are many adverse consequences of not meeting social compliance standards or working with non-compliant factories.
Many brand owners don't realize that social compliance has many benefits and leads to higher returns in the long run.
BES Institute's Compliance management in Textile industry Certification courses are designed to provide you with the skills and information needed to improve your quality management procedures and the effect you have within your business.
Understand why Social, Technical, Security & Product certification audit is performed.
Face compliance Audit Independently.
Write audit report and CAP.
Know Code of Conduct of different buyers (Wal-Mart, Lidl, Primark, H&M, M&S, Lidl 

       

Understand the below audit requirements:
BSCI, SEDEX, ICS, WRAP, C-TPAT, OEKO-TEX, GOTS, OCS
Understand basic concept of SA 8000.
Prepare checklist that requires various legal licenses and permits to run a factory.
Figure out reasons to audit failure.
Understand good audit management.
Learn basic environmental standard.
Learn Common HR administrative or practice in an organization.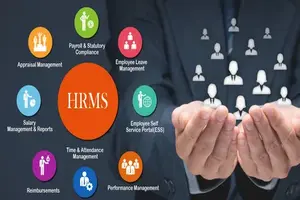 Compliance (social & Material) management in the Textile industry
Fee: 40,000
Duration: 1 Month
Timing: 9AM-11AM, 11AM-1PM, 1PM-3PM, 3PM-5PM, 5PM-7PM, 7PM-9PM