Educational Administration and management for institutes
Educational administration and management involves planning, organizing, managing and controlling educational institutions such as schools, colleges and universities. It includes tasks such as setting goals and objectives, creating policies and procedures, managing resources, and evaluating the effectiveness of educational programs. It also involves working with other administrators, teachers, staff and stakeholders to ensure that the educational institution runs smoothly and efficiently. Effective educational administration and management is critical to the success of any educational institution, as it helps ensure that students receive a high-quality education and that the institution is able to achieve its goals and objectives.
Training in educational administration and management is typically provided through graduate-level programs such as a master's degree in educational administration or a doctorate in educational administration. These programs typically cover topics such as educational leadership, organizational theory, budgeting and finance, curriculum development, and education laws and regulations. Some programs may also offer specialized areas of concentration, such as Early Childhood Education Administration, Higher Education Administration, or K-12 Education Administration. In addition, there are many opportunities for professional development for individuals already working in educational administrative and management positions.
BES Institute's Educational Administration and management Certification courses are designed to provide you with the skills and information needed to improve your quality management procedures and the effect you have within your business.

Concept and approaches to education administration management
Components of Educational Administration
Multilevel educational administration, management and governance
Human relations in Educational Administration
Human Resource Management in Education
Teacher management and development issues
Issues relating to management of Continuous Professional Development of teachers
Educational Supervision & Classroom Management
Appraisal to improve student learning
Decision Making in Education Management and Administration
School Supervision (Concepts & Theories)
School Standards and their Evaluation
Code of conduct of teachers and professional ethics
Need and Importance of Research in Educational Administration
Curriculum overview, Issues in Administration
Applications of New Technologies in Education and Educational Administration
Decision Making and Crisis Management in Education
Assignment/Assessment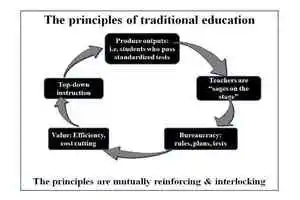 Educational Administration and management for institutes
Fee: 40,000
Duration: 1 Month
Timing: 9AM-11AM, 11AM-1PM, 1PM-3PM, 3PM-5PM, 5PM-7PM, 7PM-9PM