Effective sales management
Sales management training is critical to the success of your company's marketing efforts. Without a doubt, a sales manager is one of the most challenging and vital positions in any firm, as your company's bottom line is highly dependent on downstream performance. Your sales manager is directly responsible for directing your sales team's efforts. This includes sales coaching for new reps, creating corporate sales targets, tracking sales quotas from established team members, reviewing past and current sales data, and developing a sales plan for each geographical territory, product line, or corporate division.
Focuse on Sales management Training
Sales manager training focuses on this function by providing a strategic roadmap to improve leadership skills, such as defining concrete objectives or sales goals and monitoring sales representatives' performance. Even the most successful sales representatives must prepare to lead a sales team. While success as a sales manager may demand an equal amount of personal drive, it also requires a thorough awareness of your customer base and each sales agent within the office.
The most effective sales management training is the actual result. Sales managers must first align departmental goals with company objectives and devise and implement a strategy for successful execution. Nevertheless, nothing good can occur in a vacuum. Your sales manager should continually compare market sector sales performance to corporate sales results. They must be prepared to shift course or revise plans when greater market competition, lower consumer demand, or global or national financial conditions necessitate a change.
Why do sales managers need sales training?
Why is it risky to believe that your top salesman is the best manager to lead your sales team without specific sales leadership training programs? While they may have extensive sales expertise, they may need more fundamental skills to manage a diverse group of individuals with distinct strengths and shortcomings. Examples of corporate sales training should include leadership and guidance, sales rep coaching or mentoring, developing a sales plan, and charting a course to reach sales quotas.
The entire company suffers when your sales manager fails to stay current with best practices for generating leads and closing business agreements. Sales training examples, for example, can be gleaned from recent changes in how we all do business. Consider the following reasons why sales management will require continual sales management training programs. For starters, B2C companies know clients increasingly shop online via mobile devices. Suppose a sales staff needs to respond with a solid digital marketing strategy. In that case, that company will be blown out of the water by companies that have successfully integrated e-commerce sales.
Second, B2B clients now have access to information that allows them to study and compare product lines. The buying process for B2B customers no longer begins with cold calls, and the internet has replaced business trade events. Because of online information, today's B2B customers are halfway through the buyer's journey. Sales teams' focus is shifted to differentiate your organization or product from the competition and close the deal.
Topics for sales management training
Companies who want to see a higher percentage of sales reps reach and above their sales quotas must invest in sales management training geared at creating, leading, growing, and managing a sales rep team. While there are plenty of presentation themes for sales teams, managers might benefit from training courses focusing on specific abilities that managers must know and understand. The finest sales manager training, for example, should cover the following sales management training topics:
Sales training that inspires
Sales managers are taught to coach each sales representative to develop communication skills and motivate behavior-based techniques to close deals with even the most obstinate clients successfully. Select a sales training program that offers sales coaching and results in measurable outcomes with factual knowledge. Training managers to become sales coaches is a more than one-size-fits-all solution. A sales manager who is also a counsellor, a cheerleader, a guide, and a facilitator are at the heart of successful sales coaching.
Controlling representative and team performance
Setting successful goals and providing meaningful feedback on performance flaws are part of managing individual and team performance. The sales manager must be visible and approachable to promote productivity and morale. A sales manager should be taught to examine critical sales KPIs that provide actual data to back up feedback. Individual and team sales volume, email and phone analytics, win rates, and the number of sales prospects created and closed are all key sales KPIs.
Sales pipeline management
A sales manager is in charge of closely monitoring your market sector, team performance, and sales pipelines, representing the many sales process stages. Managers should be trained to create presentation subjects for your sales staff, including a visual sales pipeline of your company's sales process. It must cover all sales channels, such as cold calls, direct mail, telemarketing, social media, and SEO techniques.
General leadership
Practical training for a sales manager would involve leadership training that encourages and empowers your sales staff. A great sales manager must lead by example in terms of time management and collaboration to achieve company objectives. Contemplate compassionate management training. This includes emphasizing strategies to improve bad performance in individuals through motivational tactics rather than harsh criticism.
Team building and recruitment
Knowing how to construct a team by recruiting the right individuals and positioning them in the correct roles is critical for your sales manager. While this may seem obvious, a corporation should consider specific sales training subjects to reinforce the sort and caliber of sales reps they believe are best suited to fulfil corporate goals.
Why should you use online sales training?
As previously discussed, sales managers must have a solid foundation in a variety of complex, technical skills (such as knowing the product line and strategizing sales goals) as well as proficiency in a wide range of soft skills, such as learning personalities, good communication, and the ability to offer constructive criticism. Furthermore, online sales management courses can provide hard and soft skills training.
Sales management training courses are excellent for teaching modern selling techniques and abilities. These courses offer a practical approach to learning through targeted, self-paced learning classes. Managers may study from any computer, desktop or mobile, and upper management can track their development and success. Because the course will teach sales management themes in a clear and structured manner, an online sales management course is a proven technique to decrease the time it takes to gain managerial skills.
BES Institute's Sales management Training Certification courses are designed to provide you with the skills and information needed to improve your quality management procedures and the effect you have within your business.
Flexible and customized learning is possible with online sales training classes. Training time can be changed to match the learner's schedule, and challenging areas of learning for some sales managers can be repeated until goals are accomplished. Sales training courses can quickly and swiftly expand when new industry standards emerge. When new employees are obliged to finish their sales management course online, they can benefit from the flexibility of learning from anywhere, at any time. Online learning platforms can be set up to work on various devices, including smartphones, tablets, and laptop computers.
Sales Management
Concept of effective sales management
Sales forecasts
Sales related objectives
Sales related internal and external situation analyses
Sales related Key Success Factors and SWOT
Sales strategy & planning
Territory management
Customer relations management
Major account management
Managing Indirect Distribution Channels
Managing resellers
Sales force management
Effectively Handling Prospect Resistance
Closing Sales Professionally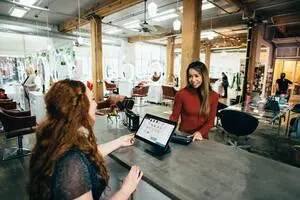 Effective sales management
Fee: 40,000
Duration: 1 Month
Timing: 9AM-11AM, 11AM-1PM, 1PM-3PM, 3PM-5PM, 5PM-7PM, 7PM-9PM