Engineering project management for engineers
Engineering project management is a type of project management that focuses exclusively on engineering projects. It uses the same standard methodologies and processes as any other type of project management. This specialization is likely to appeal to anyone with an engineering background who wants to get into the field of project management. An engineering project manager is a project manager on an engineering project.
For example, a designer may be part of a project to design a building. This person is a member of the project team and perhaps a subject matter expert, but not a project manager. Sometimes a lead project engineer may be assigned to a project. Their job is to oversee and approve the technical engineering components of the project. This usually happens when the project manager does not have an engineering background.

The basics of engineering project management are the same as for other projects. A degree in engineering can be beneficial to getting a job in this field, but it is not necessarily a requirement. A solid knowledge of project management best practices is more important to success in this role. If you are already a certified Project Management Professional (PMP), it is unlikely that you will need additional training.
Design Engineering & Process
Procurement (International practices)
Project Implementation
Tendering and Contracts
Project Management
Operations and Maintenance, Trouble shooting
Quality Analysis and Quality Control
Environmental Management and Safety
Detailed project reports (DPR), Project Finance
Marketing, International Trade
Leadership And Innovations
Project Scope Management
Project Time Management
Project Cost Management
Quality And HR Management
Project Quality Management
Project Human Resource Management
Project Communication Management
Project Risk Management
Procurement And Stakeholder Management
Design, Installation, O&M of following Electrical Systems
Generators
Motors & Drives
Transformers
Transmission lines & Towers erection
Emergency Electrical supplies (Batteries, UPS, Inverters)
Protective Equipment (Fuse, Circuit breakers, Relays, Lightning arresters)
Sub Stations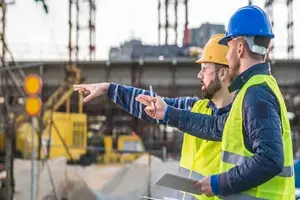 Engineering project management for engineers
Fee: 40,000
Duration: 1 Month
Timing: 9AM-11AM, 11AM-1PM, 1PM-3PM, 3PM-5PM, 5PM-7PM, 7PM-9PM