Fundamental E&I Engineering for Oil and Gas Facility
Electrical and Instrumentation (E&I) systems are critical components of oil and gas facilities. These systems include electrical power distribution, lighting, measurement and control systems, and communication systems. 
The electrical energy distribution system ensures safe and efficient energy distribution throughout the building. 
This includes the use of transformers, switchboards and other electrical equipment to control and distribute power. 
Instrumentation and control systems are used to monitor and control various process variables such as temperature, pressure, flow and level. These systems include sensors, transmitters and control valves that are connected to a central control system. 
Communication systems are used to transfer data and control signals between different parts of a device. This includes the use of various communication protocols such as Ethernet, Modbus and Provirus. Overall, electrical and instrumentation systems are critical to maintaining the safe and efficient operation of oil and gas facilities.
TRAINING COURSE HIGHLIGHTS
FUNDAMENTALS OF ELECTRICAL ENGINEERING
FUNDAMENTALS OF PROCESS CONTROL ENGINEERING
GENERAL INSTRUMENTATION STANDARDS IN OIL AND GAS
PROCESS INSTRUMENTATION
PROCESS CONTROL BASICS
AUTOMATED CONTROL
REMOTE CONTROL
SAFETY INSTRUMENTATION AND EMERGENCY SHUTDOWN SYSTEMS FOR OIL AND GAS
OIL + GAS CONTROL SYSTEMS – WELLHEAD
OIL + GAS CONTROL SYSTEMS – PIPELINE
OIL GAS PROTECTION SYSTEMS
OIL + GAS POWER SYSTEMS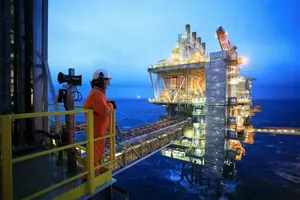 Fundamental E&I Engineering for Oil and Gas Facility
Fee: 40,000
Duration: 1 Month
Timing: 9AM-11AM, 11AM-1PM, 1PM-3PM, 3PM-5PM, 5PM-7PM, 7PM-9PM