Human resources management
Human resource management (HRM) is the process of managing an organization's employees. This includes recruiting and hiring new employees, administering employee benefits and rewards, training and development, performance management and labor law compliance.
The objective of HRM is to attract, retain and develop a highly skilled and motivated workforce in order to support the overall goals and objectives of the organization.
Human resource management training is a type of training that focuses on teaching individuals the skills and knowledge needed to effectively manage the human resources function of an organization. This can include topics such as recruiting and hiring, employee relations, performance management, employment law compliance, and benefits administration.
Training can be delivered through a variety of methods such as classroom instruction, online courses, webinars, and on-the-job training.
The objective of human resource management training is to equip individuals with the knowledge and skills needed to effectively manage the human resource function in an organization, support the organization's goals and objectives, and ensure that the company remains in compliance with laws and regulations.
BES Institute's Human resource management Certification courses are designed to provide you with the skills and information needed to improve your quality management procedures and the effect you have within your business.

Principles of Human Resource Management
Introduction of HR
Compensation and Benefits
Organizational Development
HR Management Foundation
Recruitment and Selection
Employment Law
Employee Relations
Employment Relationship Management
Performance Management
Employee Development and Benefits
Training and Development
Strategic Management
HRIS and ERP System Introduction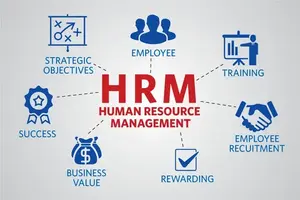 Human resources management
Fee: 40,000
Duration: 1 Month
Timing: 9AM-11AM, 11AM-1PM, 1PM-3PM, 3PM-5PM, 5PM-7PM, 7PM-9PM