Leadership and management
Leadership involves inspiring and guiding people toward a common goal, while management involves planning, organizing, and supervising the work of a group to achieve specific goals. A successful leader often has both Leadership And Management skills, but one can be a good leader without being a good manager and vice versa. 
Leadership And Management training aims to develop individuals' skills and knowledge in these areas. Training can include courses, workshops, coaching, mentoring, and practical experience. 
Topics typically covered in this training include communication, decision-making, problem-solving, motivation, and delegation. Management training often focuses on project management, budgeting, staffing, and performance appraisal. 
Leadership And Management training aims to improve individual and organizational performance, increase job satisfaction, and support career development.
BES Institute's Leadership And Management Certification courses are designed to provide you with the skills and information needed to improve your quality management procedures and the effect you have within your business.
Leadership and management Course Details
Strategic Orientation
Customer Engagement
Problem and Conflict Resolution
Objective Decision Making
Technology Orientation
Team Management
Personal and Financial Skills
Strategic Orientation (4 hrs)
Strategic Planning
Strategy Implementation
Managing Performance
Customer Engagement (4 hrs)
Winning customers
Keeping customers
Developing customers
Managing costs
Measuring engagement
Problem and Conflict Resolution (4 hrs)
Affinity Diagram
Inter-relationship Diagram
Six Thinking Hats
Cause – Effect Diagram
Pareto Diagram
Lean Operations
Objective Decision Making (4 hrs)
Brain Storm and Multi-Vote
K-T Method
Matrix Diagram and Decision Trees
Force Fields
Technology Orientation (4 hrs)
Assessment
Planning
Projects
Management
Team Management (4 hrs)
Communication
Listening
Presentation
Persuasion
Delegation
Personal and Financial Skills (4 hrs)
Time Management
Pride and Enthusiasm
Accountability
Budgeting, Costing and Profitability Orientation
Productivity and Quality Orientation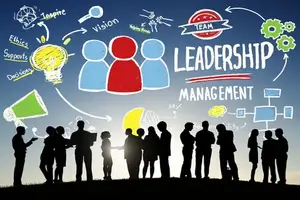 Leadership and management
Fee: 40,000
Duration: 1 Month
Timing: 9AM-11AM, 11AM-1PM, 1PM-3PM, 3PM-5PM, 5PM-7PM, 7PM-9PM