Lean Six sigma Black Belt
In the dynamic business landscape, achieving operational excellence is a perpetual pursuit. One methodology that has proven to be a game-changer is Lean Six Sigma. At the pinnacle of this methodology stands the Lean Six Sigma Black Belt, a professional with the skills to lead organizations toward efficiency, quality, and continuous improvement. This comprehensive blog will delve into the intricacies of the Lean Six Sigma Black Belt, exploring its significance, the journey to attain this prestigious certification, and shedding light on frequently asked questions.
Understanding Lean Six Sigma
What is Lean Six Sigma?
Lean Six Sigma is a powerful business improvement methodology that combines Lean principles and Six Sigma tools to eliminate defects and enhance efficiency. It aims to streamline processes, reduce waste, and improve overall quality, ultimately increasing customer satisfaction.
The Role of a Lean Six Sigma Black Belt
Who is a Lean Six Sigma Black Belt?
A Lean Six Sigma Black Belt is a professional who has mastered the principles and techniques of Lean Six Sigma. This individual plays a pivotal role in leading improvement projects, mentoring Green Belts, and successfully implementing Lean Six Sigma methodologies within an organization.
Responsibilities of a Lean Six Sigma Black Belt
Project Leadership:

 Black Belts spearheads improvement projects, overseeing every aspect from inception to completion.

Data Analysis:

 They utilize statistical tools to analyze data, identify patterns, and make informed decisions.

Mentorship:

 Black Belts mentor Green Belts and team members, fostering a culture of continuous improvement.

Change Management:

 Implementing Lean Six Sigma often involves organizational change, and Black Belts are adept at managing this transition seamlessly.
The Lean Six Sigma Black Belt Certification Journey
Prerequisites
Certain prerequisites must be met to embark on the Lean Six Sigma Black Belt journey. These typically include holding a Green Belt certification, demonstrating practical experience in leading improvement projects, and having a foundational understanding of statistical concepts.
Training and Certification
Comprehensive Training:

 Black Belt candidates undergo extensive training, deepening their understanding of Lean Six Sigma principles, advanced statistical tools, and project management.

Examination:

 A rigorous examination assesses the candidate's knowledge and application of Lean Six Sigma methodologies.

Real-world Application:

 Beyond theoretical knowledge, candidates must demonstrate their ability to apply Lean Six Sigma principles to real-world scenarios through a project.
Burraq Engineering Solutions: Your Pathway to Excellence
At Burraq Engineering Solutions, we recognize the transformative power of Lean Six Sigma. Our comprehensive training programs, led by seasoned industry experts, ensure that you gain theoretical knowledge and acquire the practical skills needed to thrive as a Lean Six Sigma Black Belt.
Frequently Asked Questions (FAQs)
Q1: Why should I pursue a Lean Six Sigma Black Belt certification?
A: A Lean Six Sigma Black Belt certification opens doors to leadership roles and empowers you to drive impactful organizational changes. It is a testament to your commitment to excellence and continuous improvement.
Q2: Can I become a Black Belt without prior Lean Six Sigma experience?
A: While prior experience is beneficial, it is not mandatory. Our training programs cater to individuals at various stages of their Lean Six Sigma journey, ensuring you gain the necessary skills regardless of your starting point.
Q3: How long does it take to become a Lean Six Sigma Black Belt?
A: The duration varies based on individual commitment and the training program. On average, candidates complete the Black Belt certification within three to six months.
Q4: What sets Burraq Engineering Solutions apart in Lean Six Sigma training?
A: Burraq Engineering Solutions distinguishes itself through a hands-on approach, industry-relevant curriculum, and personalized mentoring. Our commitment to your success extends beyond certification, preparing you for real-world challenges.
Q5: Can Lean Six Sigma be applied in any industry?
A: Absolutely! Lean Six Sigma principles are versatile and successfully applied across manufacturing, healthcare, finance, and service sectors. The methodology's adaptability makes it universally applicable.
Q6: Is Lean Six Sigma only for large corporations?
A: No, Lean Six Sigma principles can be scaled to fit the needs of organizations of all sizes. Whether you're a small startup or a multinational corporation, the methodology can be tailored to drive improvements and enhance efficiency.
BES Institute's Lean Six sigma Black Belt Certification courses are designed to provide you with the skills and information needed to improve your quality management procedures and the effect you have within your business.
HISTORY OF SIX SIGMA
IMPLEMENTING SIX SIGMA
BECOMING A CUSTOMER AND MARKET-DRIVEN ENTERPRISE
CUSTOMER EXPECTATIONS AND NEEDS
LINKING SIX SIGMA PROJECTS TO STRATEGIES
ATTRIBUTES OF GOOD METRICS
USING RESOURCES WISELY
PROJECT MANAGEMENT USING THE DMAIC AND DMADV MODELS
THE DEFINE PHASE
THE MEASURE PHASE
MEASUREMENT SYSTEM ANALYSIS
ANALYZING DATA: VALUE STREAMS AND DEALING WITH VARIATIONS
ANALYZING DATA: DESIGNED EXPERIMENTS
THE IMPROVE PHASE
THE CONTROL PHASE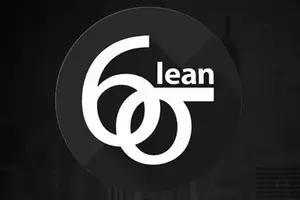 Lean Six sigma Black Belt
Fee: 40,000
Duration: 1 Month
Timing: 9AM-11AM, 11AM-1PM, 1PM-3PM, 3PM-5PM, 5PM-7PM, 7PM-9PM