Lean six sigma for Education sector
At first, Lean six sigma for Education sector may seem incompatible, but some areas of education may respond well to the methodology.
Many of the activities involved in the delivery of training are repeatable processes that can benefit from the application of Six Sigma principles.
Like Six Sigma, education is narrowly focused on getting the voice of the customer (students) and improving the process to meet customer needs.
This alignment of Six Sigma and education is coupled with the demand for greater efficiency, another trend reshaping every corner of the academic world. This trend is due to a number of factors.
Increased tuition fees in higher education have made students and their parents expect more from the courses that colleges provide.
Government pressure on primary and secondary schools to improve pupils' results has increased.
Intense global competition makes academic excellence essential for students.
At first it may seem that Six Sigma does not correspond to education.
BES Institute's Lean six sigma for Education sector Certification courses are designed to provide you with the skills and information needed to improve your quality management procedures and the effect you have within your business.
History of Six Sigma
The Define Phase
The Measure Phase
Define/Measure (Understanding the Current State)
Project Definition, Project Charter
Values Stream Mapping (VSM), Spaghetti Diagram
Normality, Stability, Capability Analyses
Analyze (Understanding Variation and Causal Factors)
Analysis Plan
Hypothesis Testing
T-Test, Chi-Square, Correlation, Regression, Equal Variances
The Improve Phase
Improve/Control (Generating Breakthrough Improvements)
Mistake Proofing
Kaizen
Single Piece Flow
Cost/Benefit Analysis
Balance To Takt, 5s, Operational Methods Sheets, Control Charts
Applying Lean in Education
Value in Education
Waste in Education
The Control Phase
Control Methods and Plans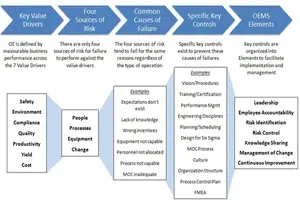 Lean six sigma for Education sector
Fee: 40,000
Duration: 1 Month
Timing: 9AM-11AM, 11AM-1PM, 1PM-3PM, 3PM-5PM, 5PM-7PM, 7PM-9PM