Lean Six sigma Green Belt
The Lean Six Sigma Green Belt is a certification program that provides training in the Lean Six Sigma methodology for process improvement. The program is designed for individuals who are responsible for leading small to medium-sized improvement projects and for supporting larger projects led by Black Belts. The program covers the following topics:
Lean Principles

Six Sigma

Define, Measure, Analyze, Improve and Control (DMAIC)
Statistical Process Contro
Minitab
Green Belt Certification Exam
Lean Six Sigma Green Belt certification is offered by various organizations, including the American Society for Quality (ASQ), the International Association for Six Sigma Certification (IASSC), and the Six Sigma Academy. Earning a Lean Six Sigma Green Belt certification can benefit engineers by providing them with the knowledge and skills to improve processes, increase efficiency, and reduce costs in an organization, which can lead to a more competitive and profitable organization.
BES Institute's Lean Six sigma Certification courses are designed to provide you with the skills and information needed to improve your quality management procedures and the effect you have within your business.

INTRODUCTION TO SIX SIGMA
DEFINE I – THE VALUE STREAM
DEFINE II – VOICE OF THE CUSTOMER
MEASURE I
MEASURE II – CHARTING PROCESS BEHAVIOR
ANALYZE I – POSSIBLE ROOT CAUSE
ANALYZE II – HYPOTHESIS TESTING
ANALYZE III – DOE
IMPROVE
CONTROL
LEADING TEAMS AND LEADING CHANGE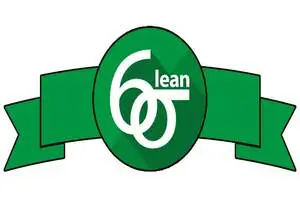 Lean Six sigma Green Belt
Fee: 40,000
Duration: 1 Month
Timing: 9AM-11AM, 11AM-1PM, 1PM-3PM, 3PM-5PM, 5PM-7PM, 7PM-9PM