Maintenance management and Planning
Maintenance planning is the process of determining what maintenance work should be done and how it should be done. A strong maintenance plan is based on the "why" of maintenance tasks and should be constantly updated as data becomes more complete. When done well, maintenance planning brings a number of benefits, including:
A more orderly work environment, Increased maintenance productivity with reduced costs, Increased asset life, Lower equipment downtime, A safer workplace, A more proactive workplace culture
Thorough maintenance planning ultimately strengthens equipment reliability, improves production and increases profitability. To take your equipment maintenance planning to the next level, consider implementing these best practices:
Use key indicators such as schedule adherence, PMP and MTTR to plan tasks.
Prioritize high-risk critical equipment over low-risk non-critical assets.
Keep the necessary parts in stock.
Don't waste your MRO budget on unnecessary parts.
Explore workflows and remove bottlenecks.
Keep communication open with operators.
See the equipment in person. Get out of the office.
BES Institute's Maintenance management and Planning Certification courses are designed to provide you with the skills and information needed to improve your quality management procedures and the effect you have within your business.
Amongst a wide range of valuable topics, the following will be prioritized:
An Overview of Key Maintenance Work Processes
Maintenance Planning and Scheduling
Developing Maintenance Key Performance Indicators
Defining Level of Maintenance
Maintenance Organization and Policies
Review Of Power Plants Outage Plans
Applying Reliability-Based Principles to Maintenance
Maintenance Management System
Forecasting, Planning & Scheduling
Shutdown And Turnaround Planning
Situation, External, Resource and Gap Analysis
Strategy Development
Maintenance Logistics
Maintenance Budgeting
Controlling Maintenance Costs
Maintenance Team Work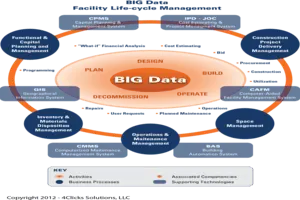 Maintenance management and Planning
Fee: 40,000
Duration: 1 Month
Timing: 9AM-11AM, 11AM-1PM, 1PM-3PM, 3PM-5PM, 5PM-7PM, 7PM-9PM