Petrochemical Oil and Gas for engineers
Oil and gas petrochemical engineers typically receive training in several areas, including:
Chemistry and Chemical Engineering
Mechanical Engineering
Process Engineering
Environmental Regulations
Safety and risk management
Training can be a combination of formal education (eg a bachelor's or master's degree in chemical or petroleum engineering) and on-the-job training with hands-on experience in a variety of operational environments. Continuing education and professional development opportunities are also important to stay abreast of new technologies and industry practices. Petrochemical oil and gas is a branch of engineering that deals with the production and processing of petroleum products, including gasoline, diesel, lubricants, oils and gases. and various chemicals used in consumer and industrial applications. It includes the exploration, extraction, processing and distribution of these products, as well as their storage and transportation. Engineers in this field design and operate manufacturing facilities, ensure compliance with environmental regulations, and optimize the use of resources to minimize costs and maximize profits.
BES Institute's Petrochemical Oil and Gas Certification courses are designed to provide you with the skills and information needed to improve your quality management procedures and the effect you have within your business.

Introduction to petroleum sector – Pakistan & world scenario
Oil& Gas Exploration, Production facilities, onshore & offshore terminals
Power plants (Coal fired, Gas fired CCPP)
Plant safety (NEBOSH, OSHA)
Electrical systems design, Selection criteria
Review of Single line drawings (SLD)
Selection of Motors, Industrial fans, Variable frequency drives, and Motor control centres
Circuit breaker selection, Relay selection, Transformers
Electrical safety engineering, emergency electrical supplies – Batteries,UPS, inverters,
Generators, Lightning, surge protection &Earthing
Switch gear, Substation
Transmission lines
Preparation Load Schedule, BOQ preparation
Plant Automation, PLC & SCADA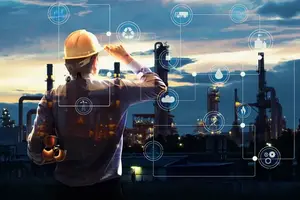 Petrochemical Oil and Gas for engineers
Fee: 40,000
Duration: 1 Month
Timing: 9AM-11AM, 11AM-1PM, 1PM-3PM, 3PM-5PM, 5PM-7PM, 7PM-9PM