Professional Training of Textile management
Textile management Training required varies for each of these jobs in clothing creation.Textiles deals with the repair and manufacture of clothing. There are many opportunities in this field and many training courses that can be taken to develop a career in textiles. Read on to find out more about the types of jobs and training in the textile industry. The textile industry includes a variety of jobs, from machine operators and garment workers to seamstresses and custom tailors. 
The type and amount of training required varies for each of these apparel design jobs. Read on to learn about training requirements for a variety of positions, from on-the-job training to post-secondary education. Textile production is largely automated. 
Machines produce fibers from natural or synthetic materials, twist them into threads, weave the threads into fabric, and bleach and dye the fabric.
The machines that perform these tasks are operated by people who are usually trained for the job. Training is often done by a more experienced machinist and starts a new operator with simple tasks. After the trainer is satisfied that the new operator understands the operation of the machine, he will allow him to move on to more complex duties. Payscale reports that machine operators earn an average of $40,825 in 2019.
BES Institute's Textile management Training Certification courses are designed to provide you with the skills and information needed to improve your quality management procedures and the effect you have within your business.
Fashion Merchandising
Strategic Management
The Management Principles and Applications
Production/Operation Management
Marketing for Managers
Technology Management
HRM Challenges and Directions
Organizational Development and Change
Computer Application Management
Basics of Textiles
Apparel Quality Standards and Implementation
Information System for Managers
Textile Costing
Computer Application in Management
Business Skills
Research Methodology for Management Decisions
Entrepreneurship Management
International Business
Yarn and Fabric Production Management
Textiles Logistics and Supply Chain Management
Textiles Quality Management
Advertising and Sales Promotion
Garment production Management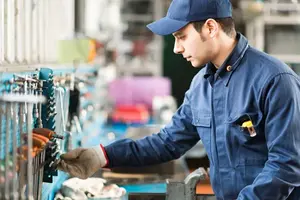 Professional Training of Textile management
Fee: 40,000
Duration: 1 Month
Timing: 9AM-11AM, 11AM-1PM, 1PM-3PM, 3PM-5PM, 5PM-7PM, 7PM-9PM