Professionals Trainings for sales professionals and sales Engineers
A variety of professional training options are available for salespeople and sales technicians. Common options include:
Sales Training Programs: These programs are designed to teach sales professionals and engineers the skills and techniques needed to effectively sell products or services. They can cover topics such as prospecting, building relationships, closing deals, and handling objections.
Sales Certification Programs: These programs are designed to certify that an individual has the knowledge and skills needed to succeed in a sales role. Certifications can be obtained through organizations such as the American Society for Training and Development or the National Association of Sales Professionals.
Online Courses and Webinars: Many organizations and educational institutions offer online courses and webinars on sales-related topics. They can be a convenient and flexible way to learn new skills and stay on top of industry trends.
Conferences and Workshops: Attending conferences and workshops can be a great way to learn from industry experts, network with other sales professionals, and stay abreast of the latest developments in the industry.
introduction
sales concept
b2b & b2c
sales process
diesel power plants
power generators applications
electrical and mechanical design
solar power plants
time and cost management
effective verbal communication & negotiation skills
sales enablement strategy and implementation
lead generation and qualification.
engines and alternators
presentations and communications skill
contractual issues
your products and market
world leading brands of generates
local and international companies
power generators brands and design
renewable energy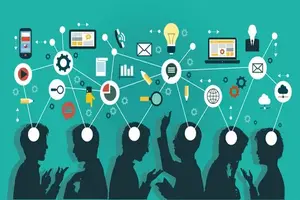 Professionals Trainings for sales professionals and sales Engineers
Fee: 40,000
Duration: 1 Month
Timing: 9AM-11AM, 11AM-1PM, 1PM-3PM, 3PM-5PM, 5PM-7PM, 7PM-9PM