Substation Design Control (Protection and Facility Planning)
Substation design management is the process of designing, planning, and constructing a substation to ensure that it meets the necessary safety, reliability, and performance standards. This includes selecting appropriate equipment and layouts, determining power flow and protection schemes, and ensuring compliance with regulations and industry standards. 
It also includes coordination with other stakeholders, such as transmission and distribution system operators, as well as managing the construction and commissioning of the substation. 
The objective of the training is to ensure that a substation is able to safely and reliably transmit and distribute power to the customers it serves. Substation design management training is a type of training that teaches individuals how to design, operate and maintain a substation. 
This training typically includes topics such as substation layout and equipment selection, protection, and control systems, and electrical safety. Training may also include hands-on experience with substation design software and equipment. Burraq Engineering solution provides these Training courses in Lahore. The aim of training is to equip individuals with the knowledge and skills required to design and maintain safe, efficient, and reliable substation
TRAINING COURSE HIGHLIGHTS
EARTHING SYSTEM OF SWITCHYARDS
EXAMPLE OF SWITCHYARD EARTHING SYSTEM DESIGN
LIGHTNING PROTECTION OF SWITCHYARDS
EXAMPLE OF SWITCHYARD LIGHTNING AND SURGE PROTECTION DESIGN
PROTECTION DESIGN FOR SUBSTATION-1
EXAMPLES/CASE STUDIES OF MV SUBSTATION PROTECTION
PROTECTION DESIGN FOR SUBSTATION-2
EXAMPLES/CASE STUDIES OF HV SUBSTATION PROTECTION
SWITCHYARD CONTROL AND INTERLOCKING
EXAMPLE CASE STUDY OF DESIGN OF HV SUBSTATION CONTROL AND AUXILIARY SYSTEMS
SWITCHYARD-FACILITY PLANNING
GAS INSULATED SWITCHGEAR (GIS) AS AN ALTERNATIVE TO OUTDOOR SWITCHYARD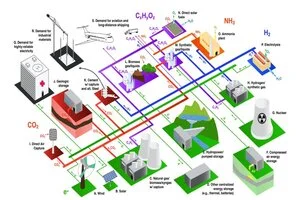 Substation Design Control (Protection and Facility Planning)
Course Fee: 40,000/-
Duration; 1 Month
Timings: 9AM-11AM, 11AM-1PM, 1PM-3PM, 3PM-5PM, 5PM-7PM, 7PM-9PM