Technology-Based Entrepreneurship
In the continually changing technological world, entrepreneurship has become a driving force behind game-changing innovations and economic growth. Aspiring tech entrepreneurs look to mentors to help them through the challenges of starting profitable businesses. This is where specialized courses, like the "Technology Entrepreneurship Course" offered by Burraq Engineering Solutions, come into play.
Why Technology Entrepreneurship Matters
In an age dominated by technological advancements, the ability to identify opportunities and transform ideas into a successful business is more important than ever. The Technology Entrepreneurship Course at Burraq Engineering Solutions gain individuals with the skills and knowledge needed to successes in the dynamic world of tech startups.
Exploring Burraq Engineering Solutions
Before delving into the specifics of the course, let's take a moment to understand the institution behind it. Burraq Engineering Solutions, a name synonymous with excellence, provides a comprehensive platform for learning and innovation. Their commitment to nurturing aspiring entrepreneurs makes them a standout choice for those looking to carve a niche in the tech industry.
Inside the Technology Entrepreneurship Course
Understanding the Startup Ecosystem
The course kicks off by providing a holistic view of the startup ecosystem. From ideation to execution, participants gain insights into the various stages of building a tech startup. Real-world case studies and guest lectures from successful entrepreneurs add a practical dimension to theoretical concepts.
Ideation and Innovation
Innovation lies at the heart of successful tech entrepreneurship. Burraq Engineering Solutions' course strongly emphasizes ideation, encouraging participants to think creatively and identify problems that can be solved through technology. The goal is to foster a mindset that sees challenges as opportunities for innovation.
Market Analysis and Validation
Every entrepreneurial journey is complete with a thorough understanding of the market. The course guides participants through market analysis and validation, ensuring their ideas align with market needs. Practical exercises and simulations help participants refine their business concepts in light of real-world market dynamics.
Building a Minimum Viable Product (MVP)
Turning an idea into a tangible product is a pivotal step in any startup venture. The Technology Entrepreneurship Course at Burraq Engineering Solutions provides hands-on experience building Minimum Viable Products (MVPs). This practical approach allows participants to test their concepts in the market and gather valuable feedback for refinement.
Fundraising and Financial Management
Securing funding is often a make-or-break factor for startups. The course equips participants with the knowledge and skills to navigate the fundraising landscape. From crafting compelling pitches to understanding financial management, aspiring entrepreneurs graduate with a solid foundation for securing and managing funds.
Frequently Asked Questions (FAQs)
Q1: Who is the target audience for the Technology Entrepreneurship Course?
A: The course is designed for individuals passionate about technology and innovation, whether aspiring entrepreneurs, professionals looking to transition into the startup world, or even existing startup founders seeking to enhance their skills.
Q2: What sets Burraq Engineering Solutions apart from other institutions offering similar courses?
A: Burraq Engineering Solutions stands out due to its practical and industry-focused approach. The institution's strong network of industry professionals, coupled with a curriculum that balances theory and hands-on experience, ensures participants are well-prepared for the challenges of the startup world.
Q3: Is prior experience in entrepreneurship or technology required to enroll in the course?
A: No prior experience is required. The course is designed to cater to individuals at various stages of their entrepreneurial journey, from beginners with a passion for technology to seasoned professionals looking to make a mark in the startup ecosystem.
Q4: What support does Burraq Engineering Solutions offer after completing the course?
A: Graduates of the Technology Entrepreneurship Course gain access to Burraq Engineering Solutions' alumni network, which provides ongoing mentorship and networking opportunities. The institution remains committed to supporting its graduates as they navigate the challenges of entrepreneurship.
BES Institute's Technology-Based Entrepreneurship Certification courses are designed to provide you with the skills and information needed to improve your quality management procedures and the effect you have within your business.
Technology-Based Entrepreneurship Course Details
THE BUSINESS AND PSYCHOLOGY OF ENTREPRENEURSHIP: ECONOMIC AND SOCIAL FACTORS,
SUCCESS STORIES, SERIAL ENTREPRENEURS, KEY PLAYERS IN THE ENTREPRENEURSHIP
ECOSYSTEM
THE FOUNDERS AND THE FOUNDING TEAM
IDEA GENERATION, OPPORTUNITY RECOGNITION, AND IDEA SCREENING
DESIGNING TECHNOLOGY-BASED BUSINESS MODELS
REALISTIC RESOURCE ASSESSMENT
THE IMPORTANCE OF COMMERCIALIZATION
RISK MANAGEMENT
TRADITIONAL AND AGILE BUSINESS PLANNING AND DEVELOPMENT, THE LEAN STARTUP
METHODOLOGY
SALES AND MARKETING
FINANCING NEW VENTURES, FINDING INVESTORS AND WORKING WITH THEM
MANAGING A GROWING TECHNOLOGY BUSINESS
EXIT STRATEGIES AND OPTIONS
DETERMINING YOUR STARTUP STRATEGY
EXECUTION & CALL FOR ACTION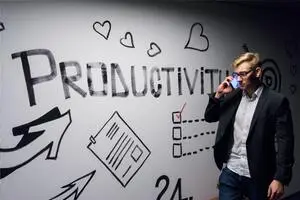 Technology-Based Entrepreneurship
Fee: 40,000
Duration: 1 Month
Timing: 9AM-11AM, 11AM-1PM, 1PM-3PM, 3PM-5PM, 5PM-7PM, 7PM-9PM