Energy audit and Energy Conservation
Burraq Engineering Solutions is a company that provides Energy audit and Enery Conversation in Lahore Pakistan. They use a combination of advanced technology, innovative solutions, and expert engineering to help their clients reduce energy consumption and reduce energy costs. Their services include conducting energy audits, identifying energy savings opportunities, providing recommendations for energy-saving upgrades, and implementing energy-saving measures. Some of their solutions include energy-efficient lighting, HVAC systems, building automation and control systems, and renewable energy systems. They also provide energy management services that help clients track and monitor energy usage and costs over time.
Burraq Engineering Solutions helps its clients reduce energy consumption, lower energy costs and improve the overall efficiency of their buildings and facilities. An energy audit is a process used to identify areas of a building or facility where energy is being used inefficiently and to determine the potential for energy savings. Energy audits can be performed by trained professionals or using software tools, and typically include energy consumption measurement, data analysis, and recommendations for energy-saving improvements. Energy conservation refers to the practice of reducing the amount of energy consumed by implementing energy-efficient technologies, practices, and behaviors. Some examples of energy-saving measures include switching to energy-efficient lighting and appliances, sealing leaks in the building envelope, and implementing a comprehensive energy management program.
INTRODUCTION TO ENERGY EFFICIENCY AND ENERGY MANAGEMENT
ENERGY FUNDAMENTALS
ENERGY MANAGEMENT SYSTEMS
FUELS AND COMBUSTION
ENERGY EFFICIENT PRACTICES IN THERMAL ENERGY UTILITIES
ENERGY EFFICIENT PRACTICES IN ELECTRICITY USE
ENERGY EFFICIENCY IN CLIMATE CONTROL APPLICATIONS
ENERGY EFFICIENCY CODES, STANDARDS AND LEGISLATION
ENERGY AUDIT PRINCIPLES
ENERGY ANALYSIS TOOLS
ENERGY AUDIT AREAS
ENERGY ECONOMICS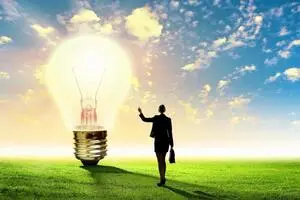 Energy audit and Energy Conservation
Course Fee: 40,000/-
Duration; 1 Month
Timings: 9AM-11AM, 11AM-1PM, 1PM-3PM, 3PM-5PM, 5PM-7PM, 7PM-9PM