Strategic marketing management(SMM)
Introduction:
In the ever-changing business environment of today, effective marketing is the key to staying ahead of the competition. As industries progress, professionals need to be prepared with the right skills and abilities to handle the challenges of marketing management. It will explore the significance of a "Strategic Marketing Management" course and its relevance to individuals seeking to excel in their careers.
Understanding the Importance of Strategic Marketing:
Strategic marketing is the art and science of crafting and implementing a company's unique selling proposition. It involves a deep understanding of market trends, consumer behavior, and effective communication strategies. A well-executed strategic marketing plan can catapult a business to new heights and create a sustainable competitive advantage.
The Need for Continuous Learning in Engineering:
For professionals in the engineering field, staying updated on the latest advancements is crucial. Short courses provide an excellent opportunity to acquire new skills and enhance existing ones. Burraq Engineering Solutions, a renowned platform for engineering short courses, recognizes the importance of strategic marketing in the engineering sector and offers a comprehensive course tailored to meet these specific needs.
Course Overview: Strategic Marketing Management for Engineers:
Understanding Market Dynamics:
The course begins with an in-depth analysis of market dynamics, helping participants grasp the factors influencing consumer behaviour and industry trends. Through case studies and practical exercises, students learn to identify opportunities and threats within the market.
Developing a Unique Value Proposition:
In the competitive engineering landscape, having a unique value proposition is critical. This module focuses on helping participants define and communicate their brand's unique value, setting them apart from competitors.
Digital Marketing Strategies for Engineers:
In the era of digitalization, understanding online marketing is non-negotiable. From SEO to social media strategies, participants gain insights into leveraging digital platforms to enhance brand visibility and engagement.
Data-Driven Decision Making:
The course emphasizes the importance of data in making informed marketing decisions. Participants learn how to collect, analyze, and interpret data to optimize marketing strategies and achieve measurable results.
Why Choose Burraq Engineering Solutions?
Burraq Engineering Solutions stands out as a leading provider of short courses tailored for engineers. With a commitment to quality education, they offer a platform where professionals can access industry-relevant knowledge and skills. The Strategic Marketing Management course is a testament to their dedication to addressing the specific needs of engineering professionals.
FAQs:
Q1: Is the course suitable for beginners with no marketing background?
A1: Absolutely! The course is designed to accommodate participants with varying levels of marketing expertise. Whether you're a novice or have some experience, the curriculum is structured to cater to all skill levels.
Q2: What sets Burraq Engineering Solutions apart from other online learning platforms?
A2: Burraq Engineering Solutions focuses exclusively on engineering short courses, ensuring that the content is highly relevant and tailored to the needs of engineering professionals. The courses are developed by industry experts, guaranteeing quality and practical applicability.
Q3: How long is the course, and can I study at my own pace?
A3: The Strategic Marketing Management course is designed to be flexible, allowing participants to study at their own pace. The duration varies, but on average, participants can complete the course within a few weeks.
BES Institute's Strategic marketing management Certification courses are designed to provide you with the skills and information needed to improve your quality management procedures and the effect you have within your business.
Developing a Market Focused Strategy
Strategic Customer and Market Segmentation
Examining the rise of direct-to-consumer brands
Analyzing shifts in marketing processes
Considering the increased emphasis on ROI
Optimizing your Target Market
Strategic Market, Product and Company Positioning
Channel Partnerships and Strategic Relationships
Product Development, Innovation and Brand Strategy
Pricing to Achieve Strategic Objectives
Sales Management and Direct Marketing Options
Developing Business and Marketing Strategic Alternatives
Developing and Implementing Integrated Marketing Communications
Understanding ethical and legal issues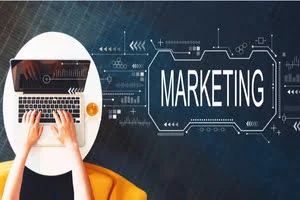 Strategic marketing management
Fee: 40,000
Duration: 1 Month
Timing: 9AM-11AM, 11AM-1PM, 1PM-3PM, 3PM-5PM, 5PM-7PM, 7PM-9PM